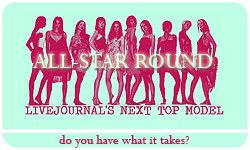 1topmodel,
ljntmpics, and don't forget to check out our official website.


1topmodel is Livejournal's longest running Top Model simulation community. With three years under our belt, LJNTM is intended to give young men and women with an interest in fashion, modeling, and photography an outlet for their many gifts and talents, a way to build up their budding portfolios, and a great way to gain friends with the same interests.


ljntmpics is a catalogue of all of the models starting from cycle four on up, and is also where all of the model's portfolios are kept.